Water & Energy – Elements of our Expertise
WE-Consult Ltd. was founded in January 2006 as an independent engineering and consultancy company. WE-Consult offers its comprehensive services mainly in the field of water and energy business. Although a newcomer company, our highly qualified experts can offer you professional know-how with state of the art technologies gained during more than 20 years of extensive experience. Put us to the test.

WE-Consult on IFAT 2012
Visit us at our booth A2.305/404 on the IFAT ENTSORGA 2012 - the world's premier trade show for innovations and services in water, sewage, waste and raw materials management – in Munich, May 7th to May 11th 2012.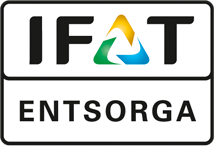 New references online
"No man's knowledge here can go beyond his experience."
John Locke (1632 - 1704)
As WE constantly finish or start new projects, we have added some new examples to our references.
Explore our current ideas and realised projects in our references section.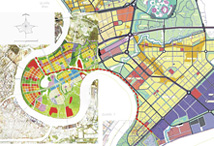 5 years Mintropstrasse
Since 01/04/2008 WE are working in our new office in Mintropstrasse 10 in 40215 Düsseldorf, Germany.
From the center of Düsseldorf in a just 2 minutes foot distance from the central main station with direct connection to Düsseldorf international airport and with direct connection to all Düsseldorf's public traffic services we are perfectly accessible for all our national and international clients.
Our modern equipped office provides optimal conditions which is one major pre-condition for high quality services. WE are looking forward to welcoming you soon.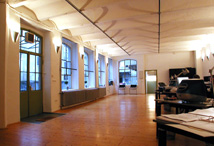 German Water Partnership
On 08/04/2008 WE-consult Ltd. joined the new established association "German Water Partnership e.V."
With this membership we would like to point out the orientation of our company on the international business. In the same time we clearly confirm our standpoint of necessity and our readiness of forming partnerships with other companies in order to be able to successfully exchange experiences and thus winning new contracts.